TRUE WIDOW Premiere "F.W.T.S: L.T.M" Music Video via Flood Magazine, Kick Off US Tour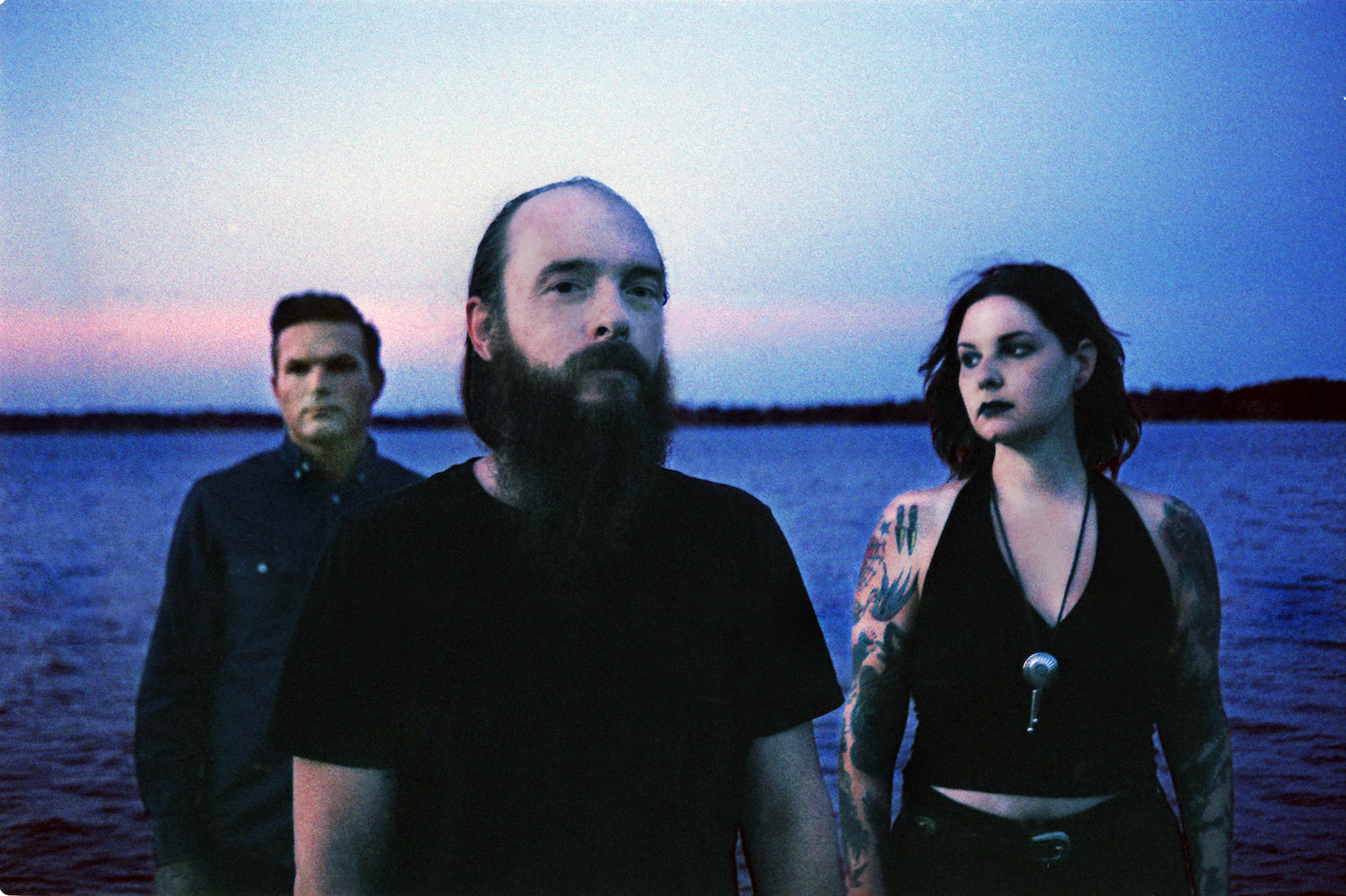 Dallas trio TRUE WIDOW, who released their fourth album Avvolgere in late September, have premiered a new music video for "F.W.T.S: L.T.M" via Flood Magazine.
The band commented about the video,
"Once again we've joined forces with our good friend Mats Eks. This is the fourth video he's done for us and in our opinion it's easily his most ambitious. Shot in Dallas and Terlingua, Texas, Big Bend National Park, Mexico, Sweden and Norway, the images Mats used make the song feel more epic than we could have imagined. We're honored to have someone like him in our corner when it comes to creating visuals for the sounds. He's an artist, gentleman, and doggedly determined."
Watch "F.W.T.S: L.T.M." now at this location or below.
The band recorded Avvolgere (streaming now at www.truewidow.bandcamp.com), which Brooklyn Vegan recently described as having "the somber vocals and atmosphere of shoegaze but the weight and darkness of doom," with Matt Pence, who also recorded their 2013 release, Circumambulation. Metal Hammer called the 10-track album "downbeat delirium" while Cvlt Nation said Avvolgere " feels like an album of deconstruction, as True Widow are aiming to use the standard rock form, without being too flashy, and suggest to the listener a different perspective. Instead of the upbeat, vigorous and dynamic rock sound which is able to fill you with energy, True Widow's approach aims for feelings of gloom and melancholy."
The band's recent Mats Ek-directed video for "Theurgist" can also be seen below or here: https://youtu.be/mJsdrKkIvXg.
TRUE WIDOW's fourth album Avvolgere is out now on CD/2xLP/DLX 2xLP/Digital via Relapse Records. Digital and physical orders are available at this location, and the album can be streamed in full at Bandcamp here.
The new LP perfects the formula that 2013's Circumambulation established: Avvolgere rocks and rolls with serene, rounded climaxes and steep, jangling choruses that engulf the listener with waves of downbeat, saccharine melodies and mesmerizing distortion. TRUE WIDOW's signature alternation between male and female vocals helps further blur the boundaries between the heft of stoner rock, the droning atmosphere of shoegaze, and the twangy catchiness of blues and indie rock.
The band will also be kicking off their first round of North American tour dates in support of the ten-song album tonight in Phoenix:
TRUE WIDOW Live:
True Widow is:
D.H. Phillips (guitar/steel guitar/vocals)
Nicole Estill (bass/acoustic guitar/vocals)
Slim TX (drums/piano)
Official links:
True Widow on Facebook
True Widow on Bandcamp
True Widow on Instagram
True Widow on Twitter